Joanne Mankor received NRS Travel Grant
Travel grants
•
January 2020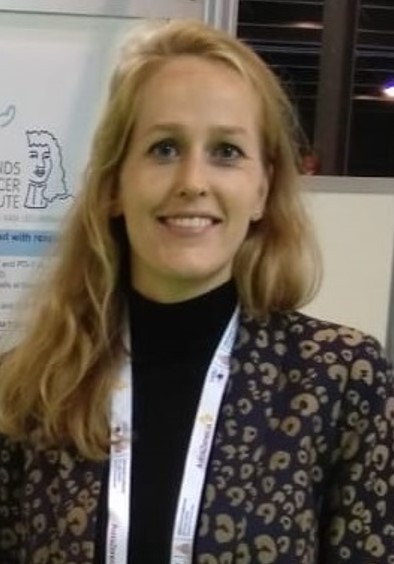 My name is Joanne Mankor, and I am a second year PhD student at the Department of Pulmonary Medicine in the Erasmus MC in Rotterdam. My research focuses on checkpoint inhibitor treatment in thoracic malignancies. The treatment of thoracic cancer vastly changed due to the discovery of monoclonal antibodies that can target inhibitory receptors on immune cells, thereby reinvigorating anti-tumor immune responses. This is a revolutionary development for patients suffering from lung cancer. Unfortunately, only the minority of patients responds to this type of treatment and therefore we aim to find biomarkers that can predict clinical responses to checkpoint inhibitor therapy.
With help of the NRS Travel Grant, I was able to attend the CICON 2019 (Fifth CRI-CIMT-EATI-AACR INTERNATIONAL CANCER IMMUNOTHERAPY CONFERENCE) in Paris last September. This conference is completely dedicated to tumor immunology and therefore very relevant to my own research projects. It is a relatively small conference that hosts all significant senior researchers in the tumor immunology field. Recent discoveries, novel techniques and scientific breakthroughs are being discussed in high quality, crystal clear presentations.
To me, the most interesting talks were concerning the way tumor sequencing datasets can be used to predict immunotherapy. This topic is closely related to the project I presented on a poster during the conference. We evaluated the impact of panel design on tumor mutational burden (TMB) assessment in metastatic solid tumors and I was able to discuss the results of our analysis with colleagues from all over the world.
In conclusion, attending CICON is of great value to my PhD trajectory and will help me selecting future research directions, so I would like to thank NRS for giving me this opportunity.
Joanne Mankor
Department of Pulmonary Medicine, Erasmus MC, Rotterdam