Dutch Lung Congress
The NRS, in collaboration with NVALT and Lung Foundation Netherlands, organizes the Dutch Lung Congress where pulmonologists, scientists, health care providers and patients can talk to each other, discuss and exchange knowledge, and can learn about the latest developments.
This interaction is necessary, since more than 1 million people are suffering from a lung disease in the Netherlands alone. Knowledge, experience, research and action are needed to offer patients a better life and to be able to better treat lung disease.
NRS and it's activities are sponsored by: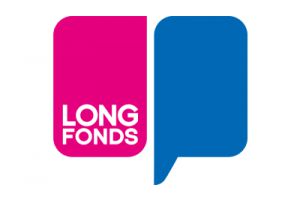 Dutch Lung Congress 2021
On the 17th and 18th of June 2021 the NRS, in collaboration with the NVALT and Lung foundation Netherlands, will organize the Dutch Lung Congress. This meeting will build on the success of the scientific collaboration within the former annual lung meeting (Longdagen). The Dutch Lung Congress aims to facilitate updating the field about lung science, to cross fertilize science opportunities in the Netherlands, and to stimulate networking. It will provide an opportunity to bring together everyone interested in lung science: basic and translational researchers, clinical researchers, patients, carers, industry, policy makers, etc.