NRS Advanced Technologies in Lung Research
SAVE THE DATE
Friday March 31, 2023
Title symposium: Advanced Technologies in Lung Research
Location: University of Utrecht – David de Wied Building
Topics of interest 2023: Lung-on-Chip, scRNA-seq, CyToF imaging, genome editing.
This yearly symposium will be an educational journey through exciting current developments in lung research focusing on novel powerful technology. The program includes lectures by internationally renowned experts and research presentations by advanced PhD students and post-docs. Furthermore, there will be parallel workshops addressing how novel technological approaches can boost your scientific creativity and help you to answer specific research questions.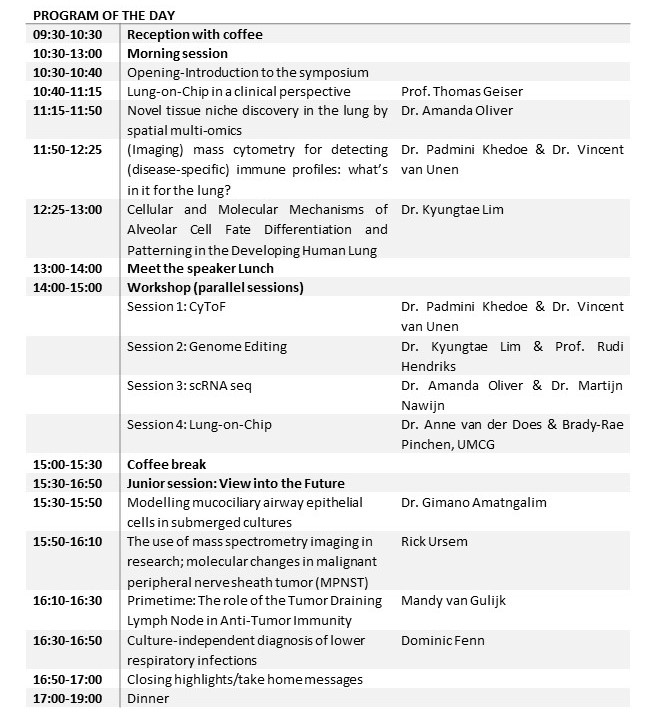 MORE INFORMATION ON THE SPEAKERS
The symposium is free for NRS members.