14th Young Investigators Symposium
NRS 14th Young Investigator Symposium "On bright ideas, big data and tiny living things"
December 9th, 2022​​​​​ @Hotel Casa 400, Eerste Ringdijkstraat 4 1097 BC Amsterdam, Amsterdam (near train station Amsterdam, Amstel).
Registration NRS members: FREE (non-members: €80,- including a NRS membership for 2023)

Are you a young investigator (PhD students, post-docs) or young physicians in training doing research within the field of lung diseases in the Netherlands? Sign up for the YIS 2022! This symposium gives the opportunity to start/broaden your network in the Netherlands, to practice presenting and to discuss data, and of course to be inspired by the seminars given by (inter)national Keynote speakers from the 'Lung Field'. Read more about the program and how to admit an abstract (optional) below.
PROGRAM
The YIS 2022 "On bright ideas, big data and tiny living things" will be from 09:00-17:30. At this moment the Young Investigator Board is fine tuning the program to make sure you'll be inspired by astonishing speakers, masterclasses (for PhD students) and networking activities. More information will follow soon! However, we can offer you a small sneak preview of the program: Prof. Debby Bogaert is going to present and give a masterclass at the YIS! Moreover the YIB will once again organize a workshop. This year the YIB arranged the workshop for post-docs / senior PhD students: "Fail your way forward" by Richard van der Put (Mind elevators).
Prof. Debby Bogaert
Dr. Bogaert is a physician scientist who leads two translation research groups In Edinburgh, UK, and Utrecht, NL, working on pathogenesis, treatment and prevention of respiratory and childhood infections, studied from an ecological perspective. Since 2009 she has initiated several ecological studies of the respiratory microbiome in relation to pathogenesis of respiratory infections. She received several grants including a Veni and Vidi grant (NWO), a Top grant (ZonMW) and a Scottish Senior clinical fellowship for her work. Together with multiple collaborators she executed molecular epidemiological studies to identify drivers and ecological mechanisms of respiratory infections, and long term respiratory health. Moreover, she aims to study the role of the human microbiome in early life, with a specific focus on environmental effects like air pollution, and antibiotic use on damage to the microbial ecosystem and its function.

Since January 2016 she is also active within the UK, where she joined the Center for Inflammation Research of the University of Edinburgh. Her aims are to translate her line of science to LMICs to try and understand global health problems such as childhood morbidity and mortality through infections. Moreover, she aims to support integrative research on pathogenesis of acute and chronic infections and inflammatory diseases such as asthma and cystic fibrosis.

From 2006-2008 she worked as a postdoctoral fellowship at Harvard School of Public Health and Children's Hospital (Prof. M. Lipsitch and Prof. R. Malley) studying the susceptibility of infants to pneumococcal colonization and infection in vitro and in animal models.

She obtained her PhD degree cum Laude in 2004 from the Erasmus University in Rotterdam on the subject "host-pathogen interaction during S. pneumoniae colonization and infection"​. In addition, she was trained as a Pediatrician at the Sophia Children's Hospital in Rotterdam, obtaining her license in 2006.
Workshop: Fail your way forward
Failure has the tendency to erode our ego and our self-esteem, because losing is bad. It seems that the perception of failure is set in stone for all of us. We tend to see it as a defeat, some kind of loss. The fear of failure can paralyze us or make us back off a project. But what if we can turn it into something positive? This way we can avoid the fear of failure and fail our way forward. In this workshop we examine the role of failure in your life. We critically observe how you can deal with it and change failure from being your enemy into an ally.
Richard van der Put
Richard is an energetic and ambitious trainer who believes in success through personal development. Together with his passion for communication and his experience in high level competitive Thaiboxing, he developed a system for mental training and discipline. Perseverance and retrieving lessons from you failures are cornerstones in his system. He believes in constant improvement and a strong mindset and puts this in the mission of Mind Elevators.
REGISTRATION
Registration and abstract submission will open September 6th 2022 at 15:00.
ABSTRACT SUBMISSION
The masterclasses are for junior researchers (e.g. PhD students) and will allow you to present your research to a small group of peers and receive feedback from one of the expert.
Please submit your abstract (maximum 300 words, 1 figure) before November 21st 2022. If you do not have any results from your study yet, just make an abstract covering the background, hypothesis and methods of your study. Preliminary data are also acceptable. All abstracts will be accepted, so you will not receive a confirmation. Upon arrival and registration on November 12th, you will receive an overview of participants of each masterclass.
The presentation will be projected on a TV screen during the Masterclass and each participant has 5 minutes to explain his/her study, followed by a short discussion (5-10 minutes). Your presentation should be prepared in PowerPoint in landscape format. The presentation should be limited to 5 slides maximum and should be structured as: introduction, results (max. 3 figures, 1 figure per slide) and discussion. If you do not have any results from your study yet, just present the background, hypothesis and methods of your study.
We hope to see you there!
The NRS Young Investigator board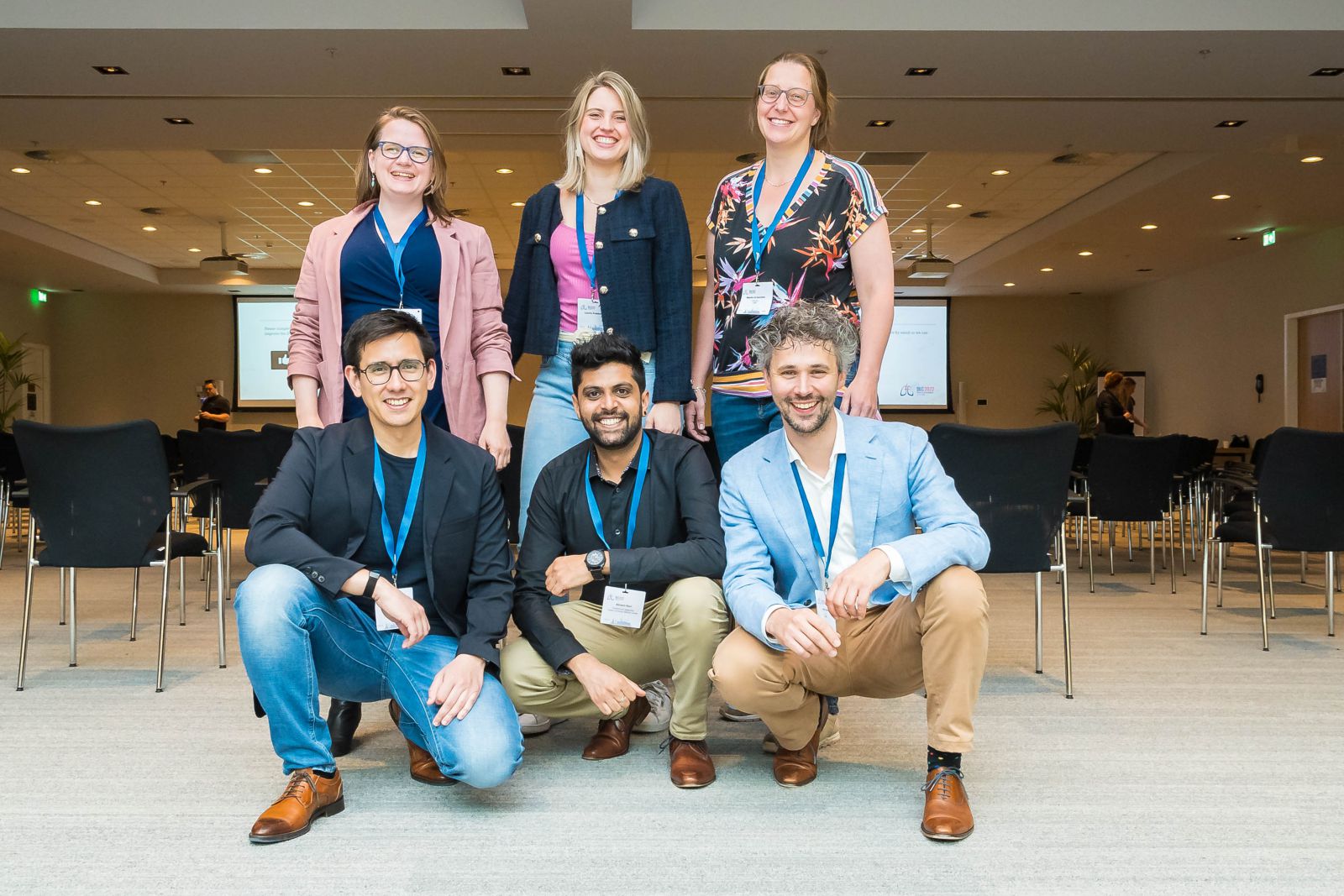 Dr. Susanne Vijverberg (Chair), Amsterdam UMC (AMC), Dr. Lisette Krabbendam, Erasmus MC, Dr. Maaike Scheenstra, Leiden University Medical Center (LUMC)
Dr. Gimano Amatngalim, University Medical center Utrecht (UMCU), Dr. Abilash Ravi, Leiden University Medical Center (LUMC), Dr. Jules Derks, Maastricht University Medical Center (MUMC)
Not in the picture: Dr. Marlies Ketelaar, University Medical Center Groningen (UMCG)
Register
Add your abstract