Anne van der Does received NRS Travel Grant
Travel grants
•
March 2017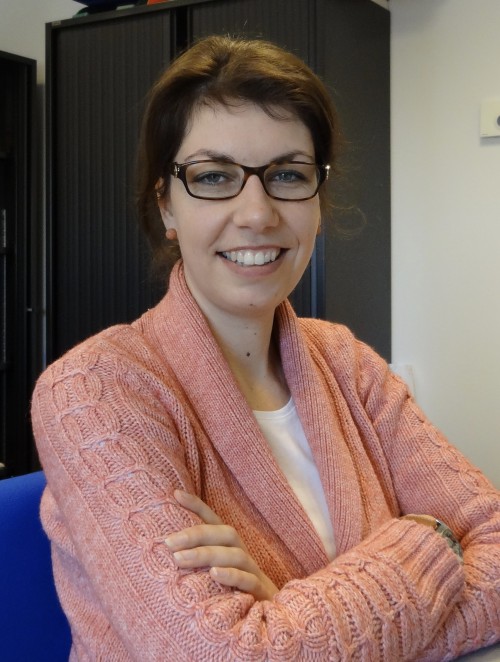 Gordon Research Seminar and Conference on Antimicrobial Peptides, Ventura, CA, U.S.A.
25 Feb – 03 March, 2017
The Seminar that was organized for the first two days of the meeting focused on early-career researchers and included eight talks, one key note speaker and a mentorship component. I chaired the Seminar, which allowed me to extend my network significantly via interaction with all 40 attendees. All talks were of high quality and provided interesting information regarding for example systems data analysis (Thomas Shafee, La Trobe University, Australia) and how specific sequences in peptides and proteins can be identified that have different functions in host defence (Evan Haney, University of British Columbia, Canada). The mentorship talk by dr. Neeloffer Mookherjee (University of Manitoba, Canada) inspired many attendees, including me and provided pivotal information regarding career choices, challenges and collaborations. The Seminar was followed by the Conference that included almost 200 attendees. My research was selected for a 5 min pitch for the audience, resulting in a high interest in my research during the poster sessions. Furthermore, several interesting and inspiring talks were given for example by Richard Gallo (University of California, San Diego, USA) who discovered that a change in microbiota (high prevalence of Staphylococcus aureus) in atopic dermatitis could be corrected by isolating a lower expressed bacterium from the microbiota of the patient and culture this bacterium ex vivo and reinstall the bacteria on the skin, which subsequently reduced S. aureus levels. This is directly in line with my own research interests with regard to modulating the microbiome in the lungs. Furthermore, the importance of investigating host defence upon epithelial renewal/remodelling (in the gut) was underscored in a talk given by Nichole Broderick (University of Connecticut, USA), this lies within the focus of my current research however then focused on the lungs. Dan Xu (Xi'an Jiaotong University, China), showed elegantly via a talk and several posters how antimicrobial defence peptides can also aggravate inflammation and infection and therefore need to be considered when investigating (chronic) inflammatory diseases. Lastly, Edith Porter (California State University, Los Angeles, USA) showed how there can be a synergy between antimicrobial peptides and lipids in antimicrobial activity. Something that was new for me and is of interest as I am studying lipid metabolism in chronic obstructive pulmonary disease. The conference was well attended during all sessions, there was a lot of interaction and a good atmosphere. I have obtained a lot of input in my research via the poster sessions and interactions with the attendees and have gained new knowledge on inflammatory processes that I can use in my future studies. I would like to sincerely thank the NRS for its contribution that allowed me to attend this conference.
Anne van der Does, PhD
Department of Pulmonology
Leiden University Medical Center