Bregtje Hermans received NRS Travel Grant
Travel grants
•
October 2019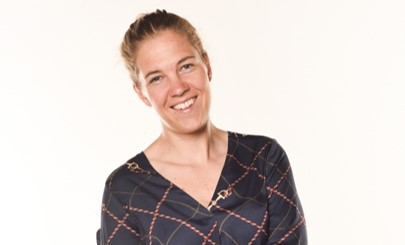 The NRS supported me with a Young Investigator Travel Grant to attent the World Conference on Lung Cancer (WCLC) in Barcelona, 7-10th September 2019. My PhD focuses on large cell neuroendocrine carcinoma (LCNEC). Along with small cell lung carcinoma (SCLC), atypical carcinoid and typical carcinoid, this rare type of lung carcinoma makes up the pulmonary neuroendocrine neoplasms. During the WCLC, I presented my poster regarding radiological features of LCNEC. By discussing my results with researchers and pulmonary oncologists, I could give them a deeper insight in the data and develop ideas for further research myself. I was also able to visit other poster presenters with a focus on neuroendocrine neoplasm. These posters gave me insight in upcoming results and developments in this field of research.
Attending the WCLC provided me with an overview of current lung cancer guidelines and the newest scientific data on screening, diagnosis and treatment, especially for neuroendocrine neoplasms. An important development in SCLC is the proposed subdivision in 4 subtypes: ASCL1high, NeuroD1high, Pou2F3high and YAP1high. This subclassification seems to be promising for personalized treatment in SCLC and might also be relevant for other pulmonary neuroendocrine neoplasms. Furthermore, new data on immunotherapy (i.a. SCLC first-line combination therapy) and on predictive biomarkers for immunotherapy were presented. Moreover, artificial intelligence and deep learning were a common theme in different types of lung cancer, for screening, diagnostic, prognostic and predictive purposes.
In conclusion, attending the WCLC was a great opportunity to present our own data, be updated on the most recent scientific developments and meet other researchers and pulmonary oncologists interested in neuroendocrine neoplasms.
Bregtje Hermans, Universiteit Maastricht