Hamed Horati received NRS Travel Grant
Travel grants
•
August 2017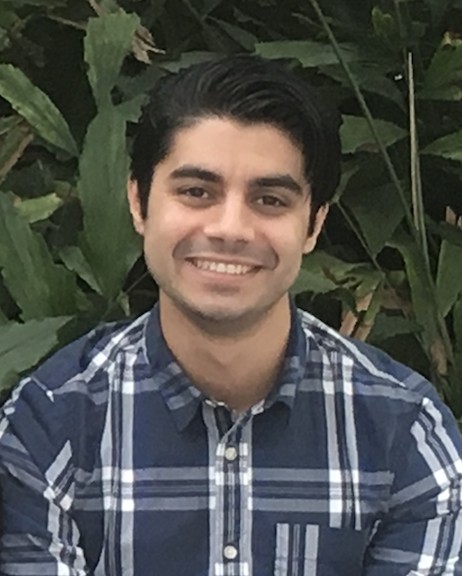 Report 40th European Cystic Fibrosis Conference organized by European Cystic Fibrosis Society, 7-10 June 2017, Seville, Spain.
European Cystic Fibrosis Conference is a yearly conference for clinicians, researchers and patients to share current Cystic Fibrosis (CF) related research. I am a PhD-student at the department of pediatric pulmonology of the Erasmus MC/Sophia Children's Hospital. My PhD project is entitled: Inflammatory markers in Broncho-alveolar lavage for prediction of early lung disease in CF children. for prediction of early lung dose (Supervisors: dry H.M. Janssens, dr. B.J. Scholte and Prof. dr. H.A.W.M. Tiddens). The study is in collaboration with a research group in Emory University in Atlanta, Georgia, USA, and is funded by a NIH-R01 grant. My first abstract was accepted for a poster presentation.
We found a promising Neutrophil subtype and a neutrophil associated biomarker for early lung damage in a small group of our patients.
There were many session on new CF modulators showing new results of phase 2 and 3 trials. Most results look promising. Also, more experience with the modulators already on the market was shared. There were several new potential compounds presented. The intestinal organoid technology, from Utrecht draw a lot of attention, showing results of modulator testing ex-vivo, which could be readily applied into patients.
Other therapeutic targets for CF except for modulating CFTR function, are suppression of inflammation. This is of course very much to my interest. In general, it was shown that anti-inflammatory agents show good results on inflammatory markers, but do not lead yet to clinically significant changes in lung function.
There was an interesting workshop session titled "Biomarkers for diagnosis or monitoring of lung disease" was very interesting. Even though there were only a few groups focusing on the innate immune system, there were a lot of interesting talks about other biomarkers in CF disease. Two interesting talks were from a group in Heidelberg, Germany and from a group in Zurich Switzerland. First was a neutrophil marker measured in the sputum of CF patients. The second talk was about using exhaled breath as a biomarker in CF patient, focus of this was on equipment interfering with the measurements. Both talks were about the technique of measuring biomarkers in the airways. The poster sessions were also very interesting. A lot of groups are looking at inflammation and biomarkers for lung disease. Even though most looked at adult CF patients, their approach was very interesting for our own research. The ECFS conference also was an excellent opportunity to connect with other research groups and to socialize with our group of the Sophia children's hospital.
In short, the ECFS conference brought me and our group new knowledge, exposure by presenting our data and helped me expand my professional network. For this I would like to thank the NRS for the grant and support.
Hamed Horati, M.D.
PhD student
Erasmus MC/Sophia children's hospital