Life Sciences & Health publiek-private samenwerking dag - Innovatie door co-creatie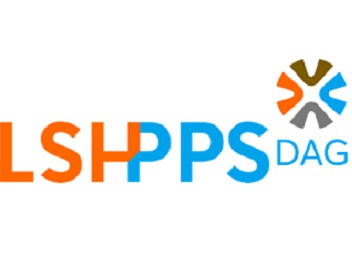 UITNODIGING
Life Sciences & Health publiek-private samenwerking dag
Innovatie door co-creatie
7 maart 2019, 12.00 – 18.00 uur
Jaarbeurs-Supernova, Utrecht

U bent van harte welkom op de jaarlijkse Life Sciences & Health publiek-private samenwerking (LSH PPS) dag op donderdag 7 maart in Utrecht. Wilt u meer weten over publiek-private samenwerkingsmogelijkheden, wilt u voorbeelden zien of bent u opzoek naar partners of publiek-private financieringsmogelijkheden? Schrijf u dan snel in voor de LSH PPS dag 2019!
Het programma kunt u lezen op onze website www.lshpps.nl. Na de plenaire opening door Lucien Engelen en de uitreiking van de Medische Inspirator prijs, kunt u kiezen voor verschillende interessante sessies binnen de themalijnen: MKB, Financiering, Citizen Science en Medical Devices & E-health. Meer informatie over de verschillende sessies en de sprekers vindt u onder Sessies & sprekers.

Aanmelding
Toegang voor dit evenement is gratis, maar aanmelding is vereist. Via onze website www.lshpps.nl kunt u zich aanmelden door rechts bovenin op aanmelden te klikken en het formulier in te vullen. Er is een beperkt aantal plaatsen beschikbaar, aanmeldingen worden geaccepteerd op volgorde van binnenkomst.
Na inschrijving ontvangt u van ons een bevestigingsmail met daarin een de door u gekozen programmaonderdelen. Wilt u alsnog wat veranderen aan uw inschrijving? In uw bevestigingsmail vindt u hiervoor ook een link.
Aanmelding sluit op 26 februari 2019 om 12:00 uur. Heeft u nog vragen? Stuur dan een mail naar pps@zonmw.nl
Graag zien wij u op 7 maart!
Met vriendelijke groet,
ZonMw & Health~Holland