Lotte van Loenhout received NRS Travel Grant
Travel grants
•
December 2015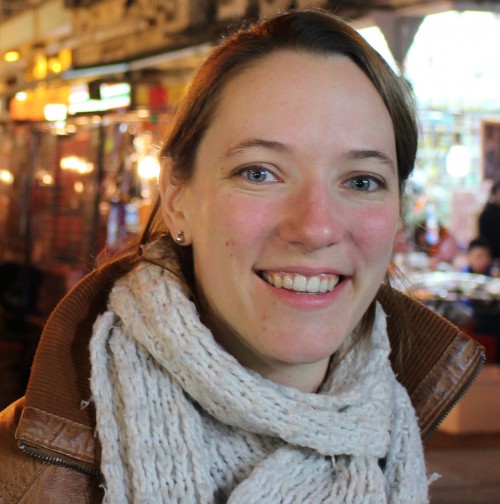 In September, the 16th World Conference on Lung Cancer (WCLC) took place in Denver, USA. The WCLC is one of the most important conferences in lung cancer, addressing virtually all topics concerning this disease. As a resident in the pulmonology department of the Sint Antonius ziekenhuis (Nieuwegein/Utrecht), the conference was a great opportunity for me to experience the frontiers of research in this field. The NRS travel grant was very valuable in enabling this visit.

At the conference, I was allowed to give an oral presentation on our study "Care for Outcome" in lung cancer: a Santeon's value based health care project", carried out in our hospital and the Catharina hospital in Eindhoven. In oncology, as in every field of medicine, several indicators have been developed to measure quality of care. Many of these indicators emphasize on the process and structure of health care but seem less relevant for the patient and the process of care in total. In our project we developed indicators which are relevant for the patient and are suitable for quality improvement. Following the theory of Michael Porter, we focused on indicators that describe the full cycle of care. After an extensive process of prioritizing, we formed a set of indicators, relating to three categories: survival, recovery and complications/adverse events. The indicators are now used in our hospital as well as in partner hospitals for retrospective data collection and quality improvement.
The conference allowed me to interact with researchers from various backgrounds, many focusing on the care for lung cancer patients. For instance, related researchers focused on the perception of both patients and physicians on treatment (Pacchiana et al.), and on the influence of a patient's place of residence on the treatment (Chouaid et al.). The comments and discussion during and after the session also helped to evaluate our own research and prepare it for publication.

In conclusion, the conference was a great opportunity to learn about different aspects of lung cancer. I had the pleasure to attend several inspiring sessions. For me personally, it was a great experience to present my study and talk about the subject with different researchers from all over the world.