Tamara Paff received NRS Travel Grant
Travel grants
•
December 2015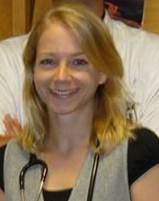 SKL meeting Basel November 2015
I was recently given the opportunity by the NRS to attend the SKL (sectie kinderlongziekten) meeting in Basel, Switzerland. This international meeting, provided by world-renowned researcher prof. dr. Urs Frey, facilitated exchange between Dutch and Swiss researchers in pediatric pulmonology. The meeting therefore included many pulmonary topics such as lung function tests, asthma, bronchopulmonary dysplasia and primary ciliary dyskinesia, but had a strong focus on (epi)genetics, epidemiology and performing clinical trials in the pediatric population.
My PhD project focuses on the genetic background of primary ciliary dyskinesia (PCD), as well as the treatment of this disease. Since international exchange and collaboration is key to pushing research forward, especially in rare diseases such as PCD, I was very glad to be invited to participate in this meeting as a junior researcher. I was able to present our results of the first randomized controlled trial performed in adult PCD patients to highly experienced researchers in the field. Discussions with the other participants gave me new perspectives on the implications of my data and on important outcome measures that may be used in future clinical trials in pediatric patients. In addition to novel scientific insights, the intimate setting of this meeting gave me the opportunity to improve established collaborations and to explore possibilities for future collaborations.
I thank the NRS for supporting me to travel to this meeting. It was a unique opportunity for me to surround myself with world-renowned researchers and clinicians in the field of pediatric pulmonology. Not only did the exchange of scientific knowledge provide me with novel insights that improved my own projects, it also gave me the opportunity to expand my professional network.
Tamara Paff