World Lung Day - September 25th, 2018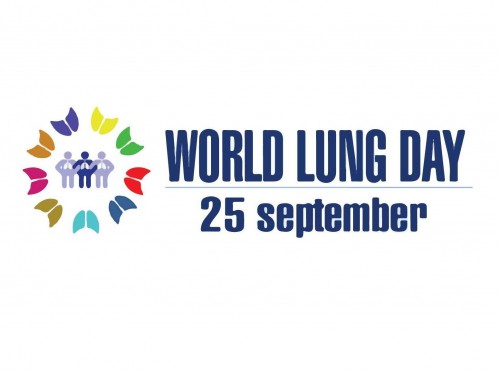 WE CARE ABOUT YOUR LUNGS!
The global impact of the five main respiratory diseases (COPD, asthma, respiratory infections, tuberculosis (TB) and lung cancer) is massive. Combined they represent an immense burden of suffering, as well as a leading cause of death and disability. They include both acute and chronic, infectious and non-communicable diseases.
The Forum of International Respiratory Societies (FIRS) was established in 2001, with members coming from several existing international societies, including American College of Chest Physicians (CHEST), American Thoracic Society (ATS), Asian Pacific Society of Respirology (APSR), Asociación Latino Americana De Tórax (ALAT), European Respiratory Society (ERS), International Union Against Tuberculosis and Lung Diseases (The Union), Pan African Thoracic Society (PATS). Since the launch of FIRS, the Global Initiative for Asthma (GINA), and the Global Initiative for Chronic Obstructive Lung Disease (GOLD) have also joined, for a total of 9 member organisations.
The forum aims to promote advocacy in matters of global respiratory health and the identification of new areas for global initiatives.
Please sign the charter for Lung Health