SAB Best Paper Award 2017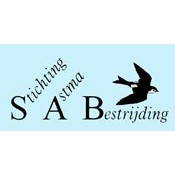 Stichting Astma Bestrijding (SAB) Best Paper Award 2017
The SAB Best Paper Award is presented every year to a young investigator who performed his/her research in a research institute or hospital in the Netherlands, or to a Dutch investigator who performed his/her research abroad.
Criteria for the award are:
Young investigators are defined as being under 40 years of age on 31-12-2016.
Young investigators need to be first author or last author on a paper.
Relevance for improving diagnostics and/or management of obstructive lung disease.
Manuscripts must have a topic within the field of asthma, COPD or obstructive lung disease, and the topic has to fit the goals of the Stichting Astma Bestrijding The manuscript needs to describe original work (no review or meta-analysis) that has been published in an (inter)national peer reviewed journal.
The 2017 competition will refer to papers published in 2016. Manuscripts must have a publication date in 2016. Online pre-publication, that will have a publication date in 2017 are not eligible.
Each young investigator can submit one paper in this competition.
The awardee will be selected from applications by SAB before November 1st, who will announce the winner to the NRS Board and the YI Board.
The YI Board invites the awardee to the YIS 2017 (November 17th), where the award of €2.500,- will be given by SAB to the young investigator.
The awardee(s) will report at the annual meeting of the NRS (Longdagen 2018).
The application form should be sent together with the paper and a recent CV to A.deGraaf@amc.uva.nl.
You can submit your application starting July 15th, 2017
Deadline for submission is September 15th, 2017.
This award is sponsored by Stichting Astma Bestrijding